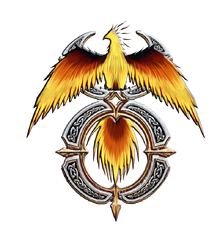 Welcome to the UO Phoenix Wiki
Edit
Ultima Online Phoenix is a pre-aos free shard with Felucca and T2A landmasses. However, PVP has been restricted to Buccaneer's Den, guilds and factions only. We offer a ton of custom features and cool new dungeons, including instanced group dungeons. Tons to see and do and a friendly casual player base. Visit our website to download the client and learn more. Don't forget to join us on Discord chat - no mic required!
Features Include:
Edit
Bio-Engineered Evo Pets - You can create and level a highly customized evolution (evo) pet!
Postal Services - You may now send your friends messages and even items through the mail!
Painting System - The custom painting system allows players to create paintings and portraits of just about anything in the game! All paintings and portraits are signed by the artist and the possibilities are truly endless. Developed by our own team of developers and available here first!
New Dungeons - There are 6 fully custom dungeons, each with their own secrets, including an instanced 3 and 5 person group dungeon.
New Quests - Custom quests have been added and others are in development now.
Enhanced Crafting - New items have been added to all crafting, including complex items requiring multiple components from varying disciplines.
Custom Rares - Rares have been added all throughout the lands. Some are daily rares anyone can pick up, and others are only obtainable with a swift hand and calm nerve.
Townhouses - A few select in-town buildings have been opened for purchase or rent. More will be released as demand warrants. Other buildings, such as councilor guild halls, may be made available for player guilds if requested. (See staff for details)
Directional Damage Procs -  Melee enjoys the occasional damage bonus depending on which direction they are facing relative to the monster, up to 2x for a well aimed back stab!
Enhanced Forensics - Players can now use the forensic evaluation skill on corpses found inside of dungeons and other popular hunting grounds to conduct a murder investigation. During phase 1 of this roll out, using the skill on a corpse will spawn the murderer, who has a chance to drop a rare named item.Phase 2 of this roll out will include an NPC which will give players a case to solve in a particular location for extra reward.
Categories
Edit
Razor
UO Interface
Vendors
Latest activity
Edit
Photos and videos are a great way to add visuals to your wiki. Find videos about your topic by exploring Fandom's Video Library.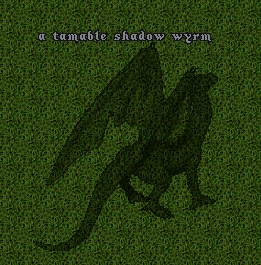 Community content is available under
CC-BY-SA
unless otherwise noted.